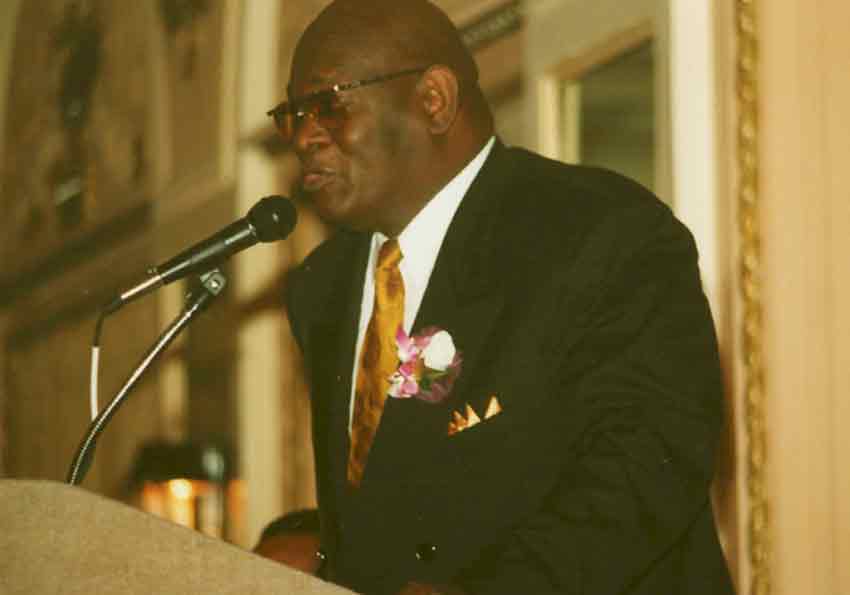 Rev. Richard "Mr. Clean" White was born in Jersey City, New Jersey. He is a graduate of the Deliverance Evangelistic Bible School in Newark, New Jersey and has received an Honorary Doctorate of Divinity from St. Paul Bible Institute in Las Vegas, Nevada. He is the pastor of the Gospel Temple Church of God in Christ in Atlanta, Georgia.
For thirty-five years, Evangelist White has traveled extensively throughout the United States and foreign countries representing the Church of God in Christ in the field of evangelism. He is the International President of the Department of Evangelism of the Church of God in Christ. The unique ministry of this man of God has blessed the people of God.
In addition to being an outstanding and anointed preacher, Evangelist White is a gifted song writer/singer. His musical skills have allowed him to write for and work with such great Gospel artists as: the Winans, Bobby Jones, the late Reverend James Cleveland, Bill Gaither, the late Dr. Mattie Moss Clark, Walter and Edwin Hawkins, Ben Tankard, Kirk Franklin, Bishop Paul S. Morton, Evangelist Shirley Caesar, and many others. He has composed more than 100 gospel songs. In an effort to promote Gospel Music world wide, Evangelist White serves on the Board of Directors for the largest gospel music workshop in the world, "The Gospel Music Workshop of America, Inc."
Evangelist White's ministry extends far beyond the pulpit. He has an innate ability to minister to those men and women in prison. He has ministered in Penal Institutions such as San Quentin, Leavenworth, Cook County, and Rahway State Prison. Reverend White has also had the opportunity to minister at Yale University, Southern Illinois University, Tulane University, and Florida State University.
Reverend Richard White has been married to Mrs. Gloria Talley-White for 32 years. They are the proud parents of two daughters Joy Carter (William Carter) and Tamara, one son, Richard II and are the grandparents of little Miss Talia Carter.